Looking for the perfect solution for a company event or team building? Hotel Zelená Lagúna features a variety of spaces with state-of-the-art equipment, offering guests an ideal solution. This inspirational environment will be the perfect setting for your business event.
Modern equipment
Large capacity and versatility of the conference rooms
Wonderful outdoor and indoor environment for team building
Premium cuisine and excellent organisation and service
Discounts on rooms and equipment rental are available depending on the scope of the overall services booked.
Conference rooms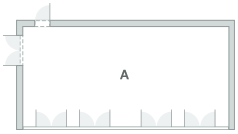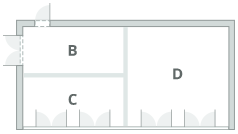 Equipment
A
B
C
D
Dimensions
7,8 x 16,3 m
3,78 x 8,88 m
4,22 x 8,88 m
8,1 x 7,35 m
Klimatizácia

*

*

*

*

High-speed Wi-Fi connection

*

*

*

*

Projection screen

*

*

*

*

Sound equipment

*

*

*

*
Detailed comparison